Influitive Case Study: Ektron
When I heard him say, "I literally could not do my job without Influitive's AdvocateHub", I knew the story of Ektron, their customers, and the work of their advocacy leader Fred Bals was a story we absolutely had to share with you.
We wanted to know what made the Influitive + Ektron combination so powerful (and celebrate one of our advocates), so we went right to the source and interviewed Fred about how he fired up the user base for their annual customer event, Synergy 2012. This was not a boring story, so we didn't want to create a boring "Problem-Results-Solution" style case study. We thought we'd try a more compelling kind of case study with embedded video on SlideShare. Let us know what you think!
Fred had quite a story to tell. You see, Fred knew that the best marketing often comes from a company's most passionate customers – you just need a way to tap into that passion. Using Influitive's AdvocateHub, Fred built a community aimed at empowering Ektron's best customers to engage in all aspects of the conference, promote content and share their love of Ektron with the world. You have to check out these slides for yourself, but here are just a few of our favorite examples of the fantastic results Fred achieved through a smart advocate marketing strategy:
Fred crowd-sourced more than 40 customer-generated videos for the opening keynote and generated a musical playlist for session breaks from customer suggestions.
He captured dozens of hours of customer interviews during the conference – all planned in advance through advocate 'challenges.'
He generated a tidal wave of interest in speaker submissions for track sessions. In fact, this was the first Synergy Conference where where 90% of tracks were customer generated content and oversubscribed!
Excitement for the popular Ektron Site of the Year award was at a fever pitch through Fred's advocate marketing approach, with 500% increase in submissions than the previous year.
Fred didn't create enthusiastic and passionate Ektron customers – they were there all along. But using Influtive's AdvocateHub, Fred found a new way to engage advocates, compel them to action and generate a frenzy of customer activity around Ektron's most important event of the year.  Take a look at this case study for an excellent example of the power of advocate marketing – it has lessons for every marketer!
Related Content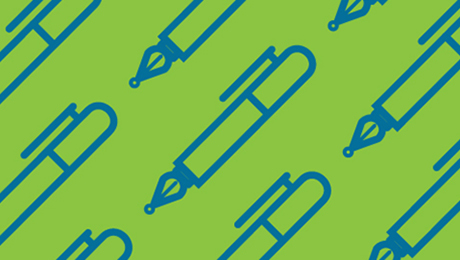 Blog