Dan McCall
Chief Executive Officer
Dan is a technology veteran with over thirty years' experience who started his career in computer science and compiler writing before finding his calling in marketing and business operations. Through this unique blend of expertise, Dan seeks to build and strengthen Influitive's customer marketing platform while prioritizing long-term customer success. Before joining Influitive, Dan co-founded two companies, Guardent (acquired by Verisign in 2004) and Virtual Computer (acquired by Citrix in 2012), and held executive positions in marketing, product management, corporate development, and engineering.
Puneet Arora
Vice President of Finance
Puneet rejoined Influitive as VP of Finance in 2020 and previously served as the company's Senior Director of Finance and Operations during 2017 – 2018. Prior to rejoining Influitive, Arora was a strategic financial consultant at BrightIron, where he provided strategic and operational finance support to startups and tech companies in the region. He earned an MBA from IIM Calcutta, one of India's top 3 business schools.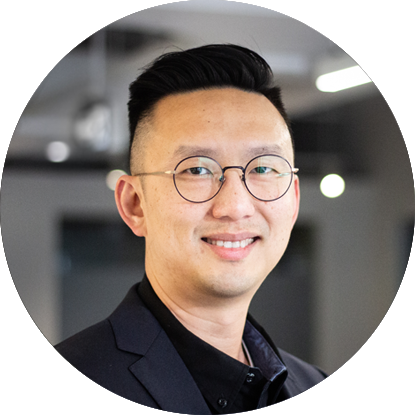 Herman Chan
SVP Engineering and Support
As VP of Engineering, Herman plays a vital role in defining Influitive's product roadmap, finding a balance between scalability and innovation. Prior to joining the company, he was co-founder and CTO of Ironark Inc., a mobile development start-up specializing in scheduling and task management acquired by Influitive in 2016. Previously, Herman held positions in Information Architecture and Software Development at Vortex Connect, Workopolis and Hostopia.
 
Dan Cote
Chief Marketing Officer
Dan brings more than 25 years of management and marketing experience in high-tech software and services companies across disciplines such as strategy, demand generation, research, and communications. As Chief Marketing Officer at Influitive, Dan is committed to applying his proven track record of driving innovation and growth to ensure that the success of Influitive's customers is always the center of strategic decision-making. Before joining Influitive, Dan held executive marketing positions at Citrix, Virtual Computer, nSight, and SellMasters. 
Rob Merklinger
Senior Vice President of Sales
As SVP of Sales at Influitive, Rob Merklinger oversees global sales for all markets across Influitive. He joined Influitive as a seasoned sales executive and is committed to developing effective and sustainable sales and customer success practices across the company. Prior to Influitive, Rob held the same title at CollegeVine—the largest marketplace for college advisory services. Before that, Rob was SVP of Sales at Salary.com and VP of Sales at Intronis. Rob also held sales leadership and business development positions at Oracle, Compuware (formerly Gomez), and Newmarket International.