Referrals continue to play a crucial role in a healthy B2B sales pipeline. According to Forrester, 61% of martech decision-makers expect revenue from referred business opportunities to improve by an average of 21%. That said, starting a customer referral program from scratch can be daunting, especially when you're working with limited resources.  
Read on as we share some of our favorite referral program examples, what makes them effective, and how you can apply these ideas to your program.
Referral program examples that work
1. Google
This search engine giant has a referral marketing program, which rewards business customers for each new user they sign up to Google Workspace. After joining the referral program, customers are provided with a personalized link to share with their network. Then, for each new Google Workspace account activated using that link that becomes a paying customer for 90 days or more, the referrer receives $15 directly deposited to their bank account.
Ideas to steal:
It's good to reward your advocates for referring your product or service to their friends. This will strengthen your relationship with them and encourage them to refer to you again and again. Personalized join links also make it easy for customers to promote the program to their peers over email or across social channels, all while getting credit for any new business they bring you. 
2. Dropbox
This online storage/file transfer service launched a referral program that rewards customers with product-based perks instead of monetary ones. Dropbox offers an extra 500 MB of free storage space to both the customer who makes the referral and the newly referred user. As a result, the company saw its membership skyrocket by about 3,900% over 15 months.
Ideas to steal:
Product-based discounts, perks or upgrades can make your customers more invested in your brand and more engaged with your product. This will strengthen their loyalty—and likely result in them submitting more referrals.
3. Uber
This ride-share app builds referrals into its product—assigning each customer a personalized referral code as soon as their account is activated. Every time a new account is created using a customer's referral code, both parties get their next Uber trip free. They also have a referral program for their drivers to refer contacts to become future drivers for Uber. 
Ideas to steal:
Offering dual-sided rewards allows your advocates to approach their contacts with direct value. They'll feel better knowing that their connections are getting something more than just an annoying email—making them more likely to refer in the first place.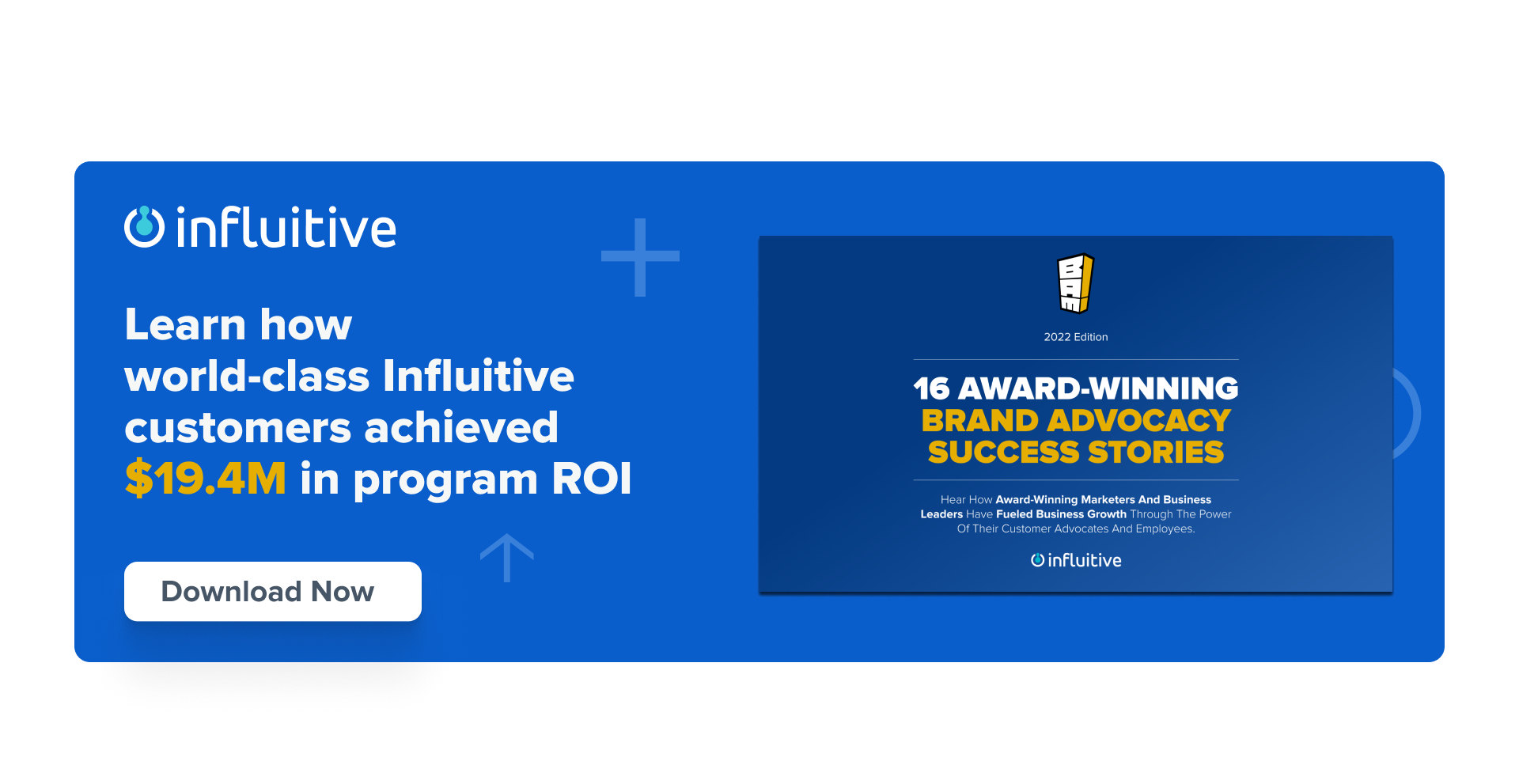 4. Shopify
The Shopify Affiliate Program rewards entrepreneurs, influencers, content creators and others who send referrals to Shopify but must apply and get accepted before receiving their unique referral link. Affiliate Program members are paid biweekly for each batch of referrals that become Shopify customers. 
Ideas to steal:
Adding an application process to your referral program will attract advocates who are serious about helping your business succeed and increase the quality of your referral leads. That said, make sure your benefits, criteria and incentives are clear so that membership does not become an obstacle for participation. 
5. Opencare
Opencare connects patients to local dentists, recommending only the top 10% of dentists in the city. After a customer leverages the service to book a dental appointment, they receive a $50 gift card and get invited to join Opencare's affiliate program. Using personalized referral links, both the customer and their referral will receive a $50 gift card once the referral books and attends their dental appointment.
Ideas to steal:
Offering your advocates something of value before asking for a referral will inspire them to keep submitting high-quality referral leads.
6. Airtable
This collaboration software's referral program offers customers $10 in credits each time they refer a new user to the platform. Credits can be redeemed to upgrade a customer's workspace to a Plus or Pro plan.
Ideas to steal:
The referral process doesn't have to end after your customer submits their friend's contact info. Creating credit-based incentives encourages customers to refer often to redeem for high value rewards.
7. Expensify
Expensify offers ExpensifyApproved, a partner program, where they earn tiered discounts based on the number of clients they onboard to the Expensify platform. Based on active onboarded users, each tier has a badge, level name and discount percentage associated with it, and the highest tiered members receive a 30% discount on Expensify services. 
Ideas to steal:
Gamifying the referral process with badges, levels and tiered rewards will engage your advocates and motivate them to submit more referral leads. Educating them on your ideal prospects will also ensure that you're only receiving valuable leads you can act on—instead of low-quality referrals that will waste your sales team's time.
8. New York Times
Subscribers can join the Sponsor a Student Subscription Program, which gives five public school students a free subscription for every purchase made through the subscriber's referral link. Those invited via the referral link receive a discounted subscription sign-up of $1 per week. 
Ideas to steal:
Including a charitable element or reward in your referral program will motivate your advocates to submit high-quality referrals more often and may attract those who cannot legally accept monetary rewards from you.
9. Wealthsimple
Wealthsimple, an online investment service, is currently revamping its referral program to provide stock rewards. When customers invite friends to Wealthsimple Trade and the friend funds their account, both parties will earn the cash equivalent of one stock. 
Ideas to steal:
Find unique offerings in the form of add-on products or services to help increase the customer lifetime value of both your advocates and their referrals. Long-term offerings give you more time to nurture new customers while helping current customers become more successful with your product. 
Need more information on referral programs?
This blog was originally published on October 26th, 2015, and was updated on May 18, 2023.