How Mitel Launched a New Brand With the Help of 1,700+ Global Advocates
Let's face it … the B2B world isn't sexy.
When you tell friends and family where you work, they likely respond with, "Where?"
The folks at Mitel feel your pain.
Although the Canadian business communications company has been around for 41 years, it found it was struggling with a low profile.
In 2014, Mitel's former CEO, Martyn Etherington, set out to change this. In an MIT Sloan Management Review article, he said, "We're starting to transform the brand from what was considered a very old, telephone[-oriented] PBX company to where our market is today and where our focus is — that of a customer-centric software company positioned in the cloud and contact-center markets."
Mitel had an exciting opportunity to tell its story, roll out its new brand and generate boatloads of leads. But to do this, the company needed to get social. Martyn knew that social conversations were key to understanding customers and giving them an awesome experience.
"I knew that with a David and Goliath story, we could punch way above our weight if we started to invest in digital and started to leverage digital and social," said Martyn.
Advocate Marketing Helps Mitel Provide a Great Customer Experience That Gets People Talking
One of Mitel's first social goals was to engage its advocates – or its happy customers, partners and employees throughout the world.
"Mitel has thousands of happy employees and customers and it only made sense to create an experience to help foster those relationships," said Liz Pedro, Director of Customer Success Marketing. "We wanted to create a compelling program that would engage and recognize our employees, customers and partners."
Mitel launched its advocate marketing program – Mitel Champions – and quickly onboarded 1,700+ global advocates. These advocates receive points when they complete challenges, such as sharing Mitel's content on social media, or sending in referrals. Points can be redeemed for rewards like Amazon gift cards.
Liz uses a combination of Influitive's AdvocateHub and Tango Card to engage, manage and reward their global advocates. Tango Card is a rewards platform and digital gift card service that allows Mitel to automatically fulfill thousands of international rewards. This allows her to focus on engaging advocates and quickly scaling the Mitel Champions program.
Mitel Rapidly Scales Its Advocate Marketing Program and Gets Buy-In for New Brand
Since using AdvocateHub and Tango Card, Liz has been able to "scale Mitel's advocate and incentive program 20 times over and with very little management."
Within five months of its launch, the Mitel Champions program saw the following results:
151 referrals
1,719 advocates
130,250 advocacy activities
102,000 social media interactions
"The program has far exceeded our expectations," said Liz. "We've been able to engage our employees with a few clicks of a button and have complete buy-in for our new brand rolling out across the world. It's fantastic!"

Related Content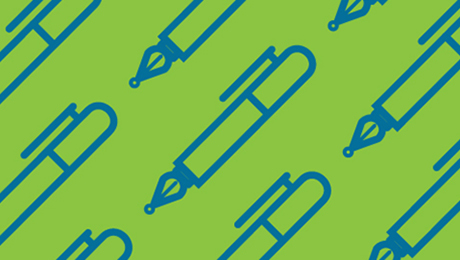 Blog