Together, Customer Success Teams And Customer Marketing Can Create A Better Customer Experience
How would you rate the customer experience at your organization?
Better yet, how would your customers rate their experience with you?
If you're feeling stressed by those questions, you're not alone. Most B2B organizations have yet to fully map out the customer experience. However, this is a task that customer success shouldn't be expected to do alone.
In order to create a positive experience throughout the customer lifecycle (and thus increase customer satisfaction metrics), it's crucial for customer success teams to begin aligning themselves with customer marketing.
According to the 2017 State of Customer Marketing Report, companies reporting moderate or high revenue from their customer marketing efforts are 45% more likely to report that their customers are satisfied or very satisfied, compared to companies reporting low or no revenue.
In this blog, I'll outline how customer success teams and marketing can work together to improve the customer experience and increase the value they drive for customers and their organization.
P.S. If you want an in-depth guide creating customer success and marketing alignment, download this eBook.
How can customer success teams and customer marketing help each other?
By working together, they can improve the overall customer experience and focus on achieving their shared goals…but first, they need to establish common ground and create a strategy.
CS can help marketing by:
Identifying potential advocates and referenceable customers. The customer success team works with your customers day in and day out. They know who your top customers are…  but they may not have been asked by marketing to identify them, nor are they incentivized to do so.
Providing customer feedback on products, marketing materials and their overall experience.
Identifying candidates for case studies, testimonials and speaking opportunities.
Creating blog posts and other company materials that educate customers and generates leads for marketing. After all, they're the subject matter experts on what makes your customers tick. They have content gold in their heads–they just need to get those ideas out to the masses.
Marketing can help CS by:
Organizing customer events. They usually have the budget to help make your events stand out.
Providing access to powerful tools, such as marketing automation. Marketing can help customer success communicate more effectively to customers using software that allows for better segmentation and nurturing capabilities.
Recognizing your customers. Customer success teams have limited time, which is mostly focused on assisting customers in need. Marketing can create a centralized way to congratulate your top customers and let their successes shine.
Stop taking your customers for granted. Here are the approaches I recommend to achieve an amazing customer experience:
1. Meet regularly
I'm sure you're saying, "Oh no, not another meeting!"… but if you want to improve the customer experience, a simple first step is to open up the lines of communication.
To do this, set up a weekly meeting between the relevant members of your customer success team and customer marketing team. This should be used to discuss:
What each group is focusing on for that week
What's working and what isn't
How they can assist each other
This will build a stronger relationship between the teams and create a better experience for customers.
2. Clearly define roles
Clearly map out and assign certain tasks to different groups. For example:
Customer monthly newsletter: Owned by marketing
User groups: Jointly owned by marketing and customer success
References: Owned by marketing
Generating customer stories: Owned by customer success
Updating customer contact data: Owned by customer success
Net Promoter Score surveys: Owned by customer success
By agreeing on roles, you can drastically reduce confusion as well as increasing productivity.
3. Create a structured program
You shouldn't be tracking your top customers in a spreadsheet that rarely gets updated. If you're looking to take your customer experience to the next level, you need a coordinated approach to identifying, mobilizing, and recognizing your top customers, such as an advocate marketing program.
You can then tailor a better experience for this group (as well as learning which customers you can approach for asks such as references and reviews). Your customer success team plays an integral role in identifying which customers to invite, and customer marketing needs to own and run the program.
Learn how Michelle Ruch, Sr. Customer Success Manager at Zapproved, runs an advocate marketing program that achieves these goals.
4. Align metrics
At the end of the day, what gets measured gets done. To create a coordinated customer experience, all teams involved in supporting these efforts should be using the same metrics in order to track the success of their program. Here are my recommendations:
Marketing: Measure retention and net MRR (assuming you are a subscription-based service).
Customer success: Measure the number of advocates that have been identified as well as the percentage of customers that are advocating for you.
Both: Measure customer satisfaction. Many organizations use NPS, but more and more companies are starting to track customer advocacy. It's a more reliable metric, since it's based on tracking the acts of advocacy (such as referrals, references, and reviews) that your customers are giving you.
It's time to start creating a more coordinated customer experience. Follow these steps to start integrating your customer success and customer marketing today!
This blog was originally posted on October 22nd, 2014 and updated on January 26th, 2017.
Related Content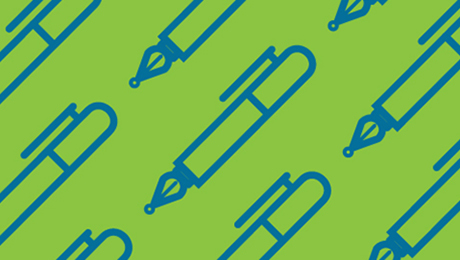 Blog