How Marketo Built The 'Marketing Nation' Community
There are lots of people in the marketing ecosystem. But they don't always communicate with one another to share ideas and strategies. Marketing automation software company Marketo wanted to spark more conversations between marketers—and put itself at the center of those interactions. Scott Wilder, Global Nation Builder at Marketo, says the company has worked for the last three to four years to develop a space where marketers could learn from one another. Watch his Advocamp presentation for a behind-the-scenes look at how the "Marketing Nation" community was built.
Here are five insights from Scott's presentation that will help you build a community of advocates around your brand.
1. Choose the right team
Building an effective team requires bringing together people from different parts of the company. Scott says that Intuit brings members of its offline advocate community into staff meetings so they could understand what the team is doing in order to effectively deliver solutions.
Some people who are great marketers, thought leaders and strategists aren't strong in process. That's why Scott recommends hiring different types of people to round out your team. "It's a team sport trying to solve problems. Get people together and pound it out."
2. Align how you define your groups
One group may define an advocate or champion differently from another. You need to align these views so everyone is on the same page, and looking at the process in the same way. Share what you are doing—and learning—with others in the company. Retain data in a central place.
3. Understand your advocates
Scott calls them "tribes," but whatever name you use, understand the needs, interests, and activities of your advocates. Most people who gather together have a common language and similar interests and habits. For example, if you run a search for QuickBooks on YouTube, you'll see thousands of videos of accountants instructing how to use the software.
Locate these people online, find out where they spend their time, and engage them so you can try to bring them together.
4. Be flexible with your infrastructure
As Disney always said, the magic begins backstage. While you need to build the right infrastructure, know that you will have to tweak it over time. "It's an evolutionary process," says Scott.
Further, have the right tools for analytics so you can properly track and understand your advocates.
5. Empower your advocates to spread the word
Once you've engaged a community, you should empower them to spread the word about your brand on properties you don't own. This can also includes offline events.
For example, Google Business Groups consist of volunteers from around the world who organize online and offline events to talk amongst themselves or in a community platform. "It's amazing how passionate these guys are," Scott says. "Give them tools and support them as they go out in the field."
This does more than help spread awareness for your brand. It also allows prospects to get together with customers, and for advocates to help other users.
Bottom line
It's all about continuous improvement. A lot of times, marketers get placed in the driver's seat, but haven't had driver's ed, says Scott. "We wanted to create a place where marketers can teach each other how to drive."
Related Content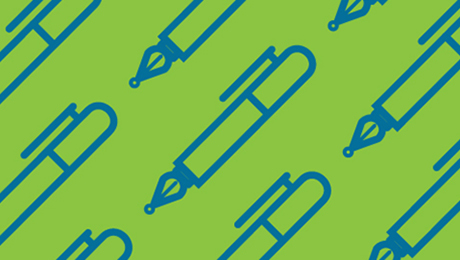 Blog